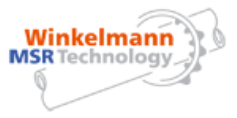 Winkelmann MSR. Technology- Flow forming
By way of several non-cutting cold shaping processes such as spinning, flow-forming, "grob-forming", profiling and deep-drawing, Winkelmann MSR Technology GmbH & Co. KG manufacture ready-to-be-installed products and subassemblies. Such as long thin wall high precision tubes for Missile and Actuator application, Complex Cones for missile and Thrust Nozzles.
Company Location: Germany.
Website: http://www.winkelmannmsr.de/fertigungsverfahren/index.php