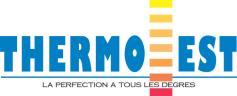 The purpose of this website is to present the extent of our areas of competency for making resistance probes and thermocouples, our mastery of the precision engineering required for making armatures, fittings, flanges, solid-drilled thermowells, providing on-site or laboratory metrology services, test pieces for thermal studies or materials characterisation, and for manufacturing mineral insulated heating cables.

We develop our products in a constant drive to serve you better. Founded in 1974 at the heart of Europe, Thermo-Est provides its recognised competency and high-performance technology to customers, leveraging the incomparable experience of Therm group.

Our field sales teams and support staff will take your concerns on board and address your most specific requirements with a continuous commitment to quality and adaptability. Thermo Est is a simplified joint stock company with capital of € 535,000 and approximately 100 staff, with international operations supplying perfection to every degree.
Company Location: France.
Website: http://www.thermoest.com/en/