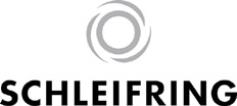 Good products grow from ideas. We develop ideas from technical concept to implementation, for everything from simple slip ring applications like transmitting control signals for cranes, to high—tech products for use in defence, radar and medical technology.
Quality is the foundation of everything we do at SCHLEIFRING — we are certified to DIN EN
ISO 9001:2008 and we see the concept of quality as the uncompromising standard by which every aspect of our work and our business is measured.
Our sales team, made up exclusively of fully qualified engineers, looks after you and your product from the development phase to final delivery.
We look forward to meeting your challenges!
Compnay Locations: Germany, UK, USA and China.
Website: http://schleifring.com/