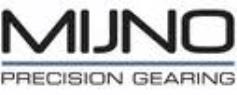 MIJNO (est. in France in 1919) Design and manufacture precision gears, ground racks and low backlash planetary gearboxes.
As a leader in manufacturing racks, pinions and gearheads, we very likely have products that will go well with your servo-application. If we don't, then our R&D department can design them so that we can manufacture them for you.
Company Location: France.
Website: http://www.mijno.com/