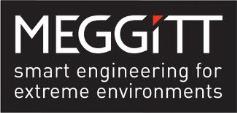 Aerospace: The leading supplier of vibration, speed, dynamic pressure, ice detection, and fluid monitoring systems for civil, military, and rotorcraft applications.
Energy: Providing complete protection, condition, and performance monitoring instrumentation systems for rotating machinery. The accumulated expertise of the engineering team enables it to accept full turnkey responsibility.
Capabilities
• Wide range of sensor technologies
• Special expertise in piezo-electric transducers for harsh and extreme environments
• Advanced analog and digital electronics
• Standard and special software
Company Location: Switzerland.
Website: http://www.vibro-meter.com/index.cfm/general/meggitt_facilities/Fribourg_Switzerland