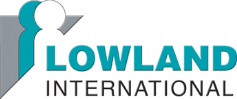 Lowland International NV started out in 1993 with two branches, in Antwerp, Belgium, and Hoofddorp, the Netherlands. Our work initially consisted of recruiting and placing professionals for the maritime sector, specifically for dredging, inland shipping or offshore operations. Gradually, we as a company underwent enormous expansion. We now have dozens of branches globally and are one of the largest operators in the sector. Over the years, our focus has shifted to total ship management. We work according to the strictest standards, rules and procedures in order to always be able to provide our clients with superior services.
OUR SERVICES
Ship management - If you are looking for a complete crew to man and manage your ships or rigs, then you have come to the right place.
Rig management - For years, Lowland has been specialised in rig management for the offshore sector.
Crew management - Crew management for the maritime sector entails the provision of personnel for ocean shipping, dredging and all associated activities, such as those found at harbours and fisheries.
Technical services
Yacht management - Thanks to our years of experience in all branches of the shipping industry, as well as with all types of vessels, we are also able to offer a yacht management service.
Medical & HSE services - One of our businesses, Lowland Medical Services, is specialised in the provision of medical services relating to health, safety and the environment.
Recruitment & selection - There are situations in which you want to provide an employee with permanent employment, but would prefer to outsource your recruitment and selection.
Quality, safety & environment - Lowland International is a shipping company and approved Marine & Offshore crew management contractor.
Education & training - We help our personnel to advance professionally by means of career management. We also support ocean shipping schools and initiate career projects in various countries.
Compnay Location: The Netherlands.
Website: http://www.lowland.com/