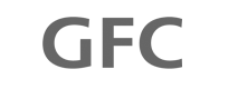 For more than 1oo years, the name GFC stands for high precision, engineering ingenuity and customised solutions in producing worm gear units and drive systems. Lean hierarchies and short decision-making allow a flexible and quick reaction to customer requirements.
We offer long-lasting solutions and reliable system components i top material quality for machines and systems in virtually any size. Gibrs from our modular construction system can be modified and completed with the option of silenced brake motors, adjustable mechanisms, electronic speed
controls or individual components.
By machining tooth profiles while applying state-of-the-art technology, we achieve excellent antifrictional qualities, high running quietness, and a high level of efficiency. GFC drives
are maintained at the highest technical level due to the competence of our development department and also due to our staff's ongoing training programmes. It goes without saying that certifications in compliance with EN ISO 9001 and EN lSO14001, DNV and ABS have been significant quality parameters and form a standard for the GFC production.
Our highly qualified field service and chnical trained personnel as well as their in-depth consulting knowledge allow GFC to provide creative solutions to any drive technology task. We are ready for a challenge!
Compnay Location: Germany.
Website: http://www.gfc-drives.com/en/